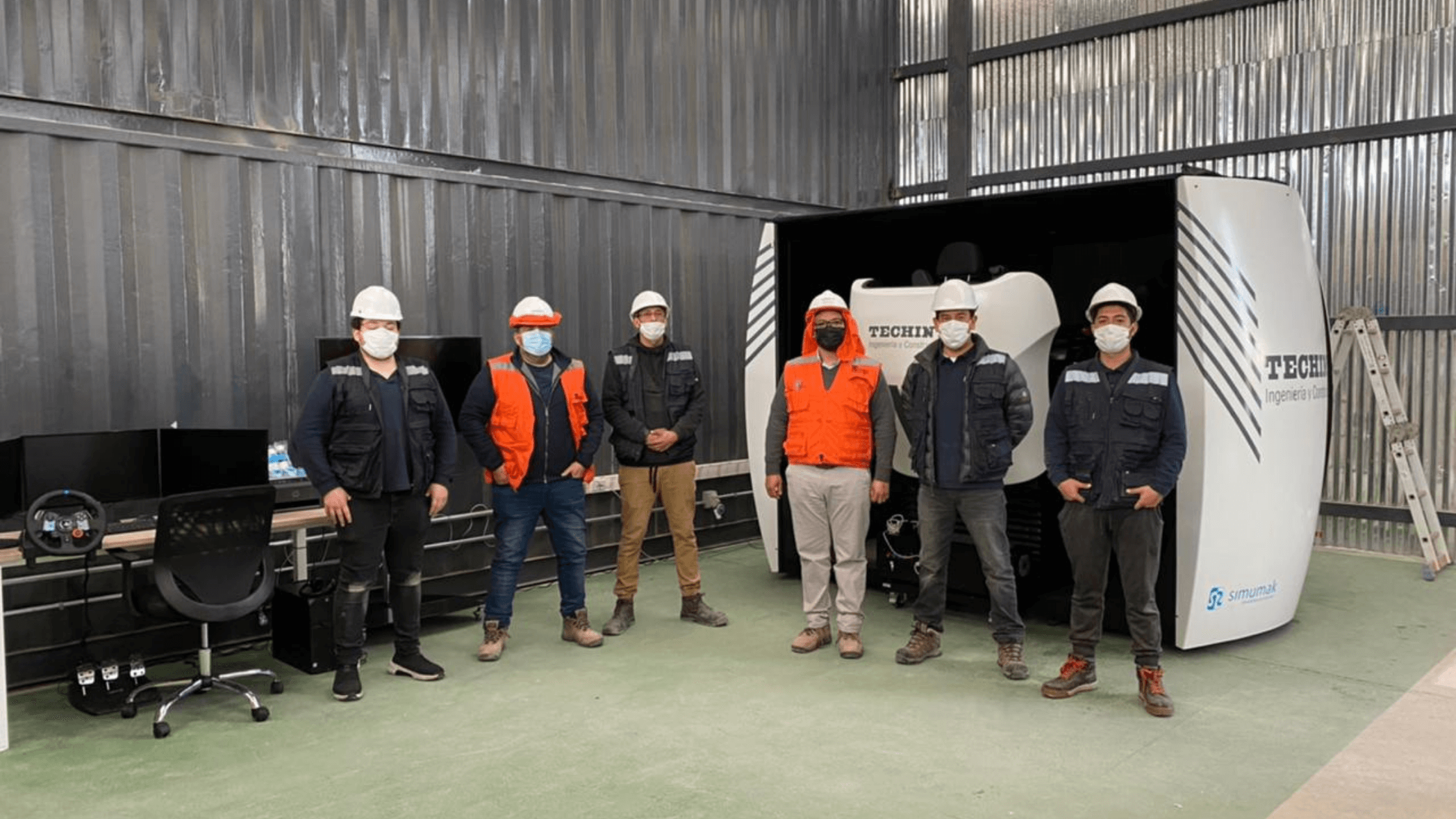 19 Ago

Simumak delivers a heavy vehicle simulator to Techint Engineering and Construction
Techint has incorporated  Simestruck Platinum , a heavy vehicle simulator to strengthen the skills of the drivers of its fleet in order to increase road safety in the company.
The great mining wealth of the Antofagasta area, which makes it one of the most important mining areas in the world, prompted Techint to create a new logistics center that opened in early 2021. With a significant growth forecast in the mining activity in the area, Techint decided to consolidate its presence there with a logistics center from which large mining projects will be promoted.
Increase operations with greater road safety thanks to the simulator
This notable increase in its operations would be linked to a greater movement in its logistics fleet, for which it considered it necessary to enhance training, as well as the process of accreditation of the skills and performance of its drivers. For this, in line with its safety policy and innovative spirit, it chose the simulation technology of Simumak with the acquisition of a Simestruck heavy vehicle simulator.
Techint has incorporated Simestruck Platinum. Heavy vehicle simulator for skills accreditation
With the simulator, Techint will evaluate, accredit and strengthen the skills and performance of its drivers; focusing its efforts around road safety. To do this, they will be trained with training plans that include specific exercises with trucks.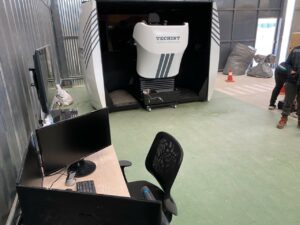 Simulator with real Chilean mining routes
In addition, Simestruck provides virtual scenarios based on real routes in mining areas in Chile, thus improving the quality of training compared to other less personalized solutions.
Installation and initial training, a comprehensive service from Simumak
A few days ago, Jorge Bahamondes, General Manager of Simumak Chile, delivered the acquired unit to Techint. After the installation, a team of professionals from the Techint Logistics Center in Antofagasta, led by Fabian Alberto Pelaye, showed great willingness to participate in a first contact. Many of them were very pleasantly surprised by the great realism and immersion that the simulator provides.