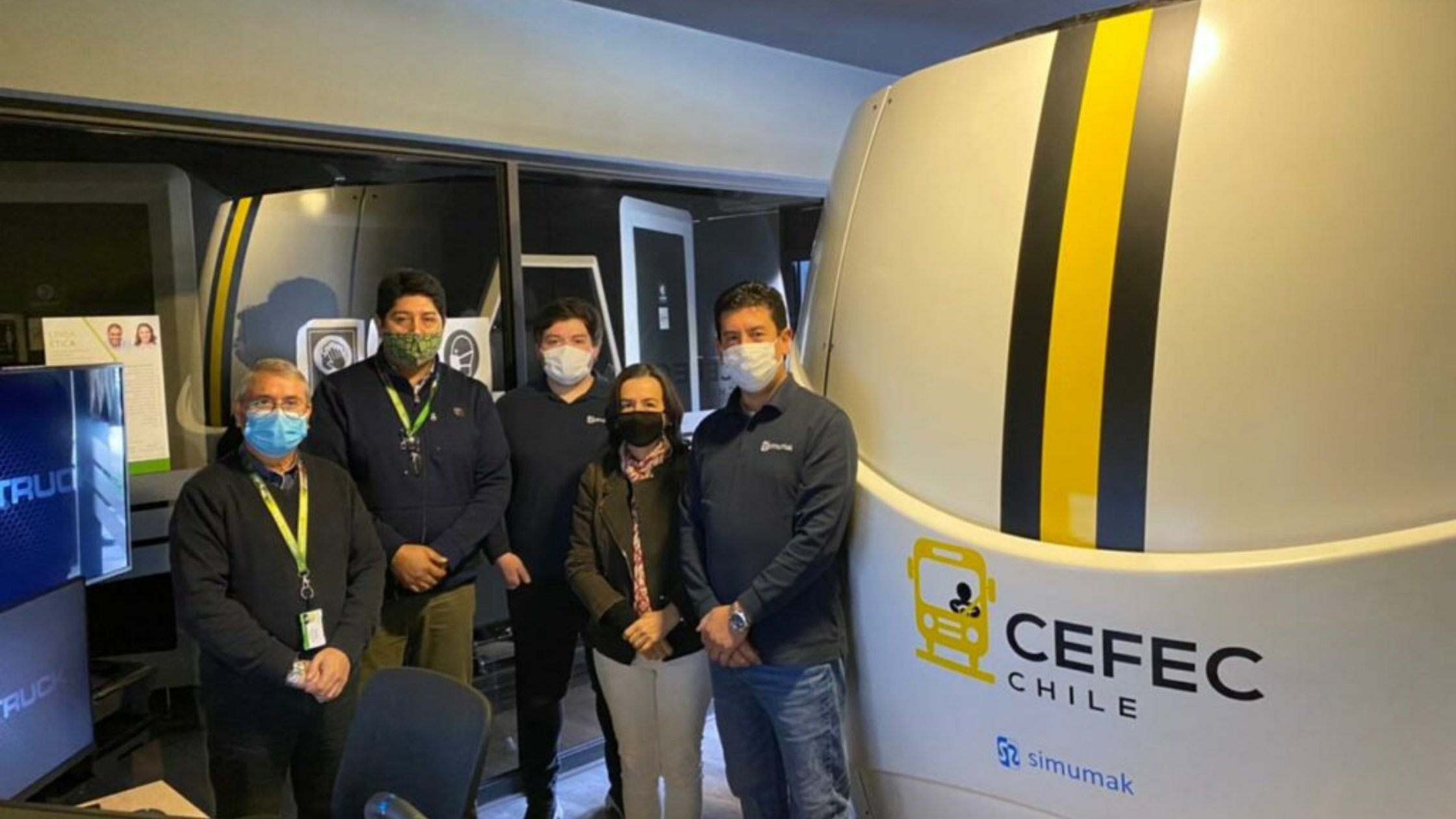 23 Ago

Turbus will increase your road safety thanks to the Simumak heavy vehicle driving simulator

Turbus will increase your road safety thanks to the Simumak simulator. The Chilean group of transport companies Turbus, which each year has more than 50 million passengers, has road safety as its number one priority and for this reason it has implemented training courses through its CEFEC Chile Driver School, incorporating a bus driving simulator from Simumak. 

Turbus will increase your road safety thanks to the Simumak heavy vehicle driving simulator. Passenger transport requires additional road safety fees. Hence Turbus's commitment to this important issue. For this reason, among others, the company created a driver's school, CEFEC Chile, which is recognized by the Chilean government as an OTEC (Technical Training Execution Agency) to carry out occupational training actions. It focuses its activity on training activities for the training of professional drivers.
Bus and truck simulator with real Chilean routes
For CEFEC Chile, Turbus will increase your road safety thanks to the Simumak simulator, specifically a model Simestruck Platinum equipped with a realistic HW and a SW that includes more than 35 types of vehicles between passenger transport and heavy transport, as well as routes with different levels and situations of difficulty. It even includes specific Chilean routes developed based on actual Chilean highways. 
High level simulator
With a semi-closed configuration cabin, a three-degree-of-freedom movement platform and a training plan with self-managed exercises created by the exclusive Simumak Training Manager tool, Simestruck Platinum is a high-level simulator that allows advanced training in safe driving and efficient. Likewise, it facilitates exercises specifically designed to carry out part of the practices required to obtain the certificate of professionalism that many countries require in the world for their drivers of heavy vehicles. 
Greater road safety with simulators
The team led by Purísima Díez González together with Félix Avendaño, director of CEFEC Chile, have directed this project and participated in the first working day with the simulator at the beginning of this month of August. The objective of this acquisition has been to improve with this tool the training of future drivers in the country and also its use to strengthen the skills of current drivers of the companies of the Turbus group, with an emphasis on road safety. 
Thanks to the fact that Turbus incorporates a Simumak truck simulator in a training center such as CEFEC Chile, it can provide its students with higher quality training since the reports that this simulation solution provides facilitate, through data mining and management through IA of them, a detailed report of the performance of each driver, locating specific areas for improvement.
Train risk situations without danger of accident with a driving simulator
In addition, it allows training risk situations that can only be practiced in a safe and controlled environment such as the virtual environment, without the danger of suffering an accident. In this sense, the virtual environment also offers the possibility of changing weather conditions, obstacles, daylight, as well as incorporating breakdowns and very diverse circumstances at the instructor's will. Thus, the student can train over and over again, repeating with different circumstances as many times as necessary until reaching the desired training. The learning curve is accelerating.