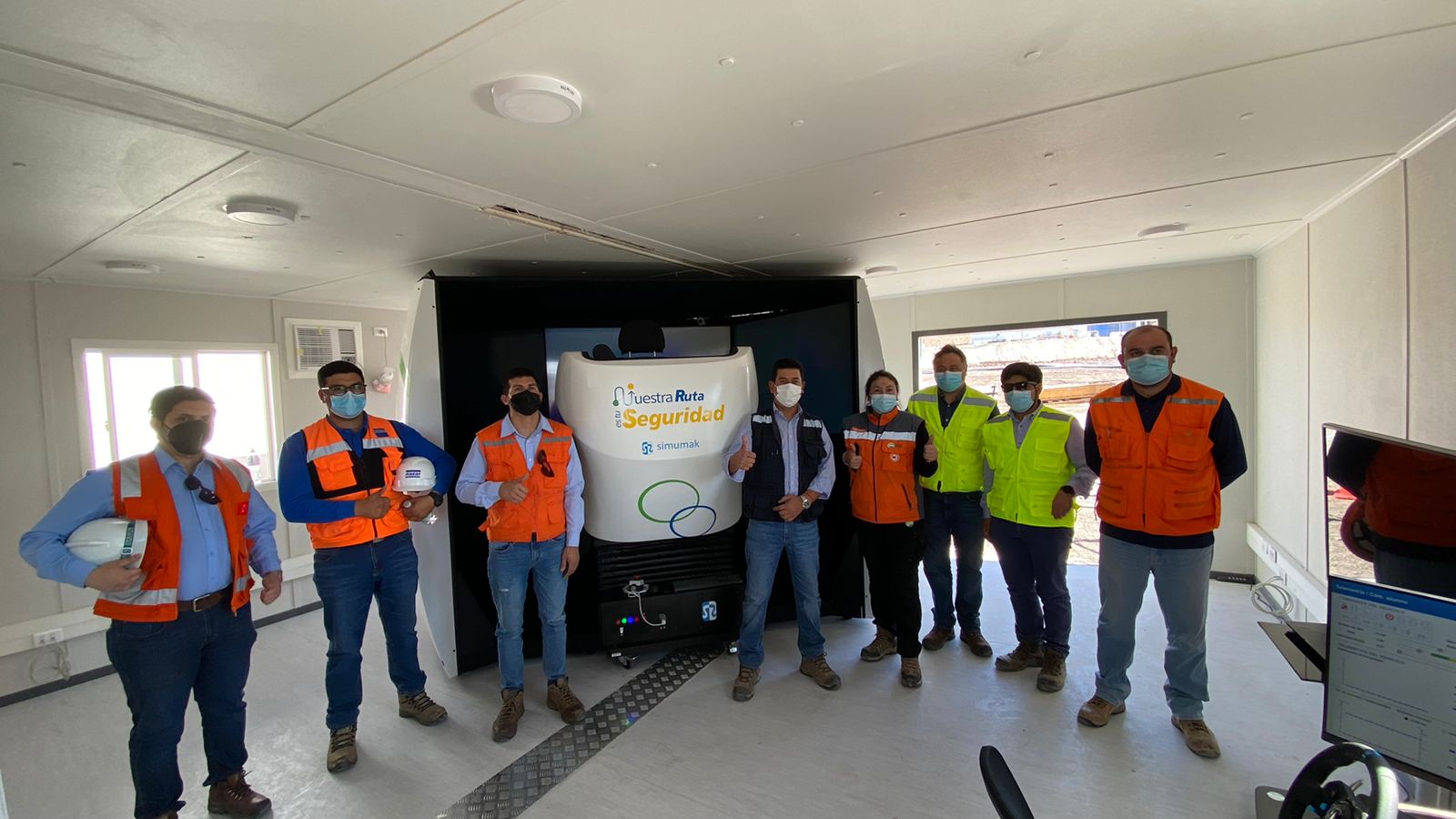 22 Oct

SQM incorporates a Simestruck truck and bus simulator for safety in mining areas

SQM, Sociedad Química y Minera de Chile, has installed a Simestruck Platinum truck simulator at the plant located in Coya Sur. The firm, whose motto is «Our Route is your Safety» thus demonstrates with concrete actions its policy focused on the safety and excellence of its workers. Likewise, the simulator incorporates a real route that its drivers take on a daily basis.

SQM has installed a Simestruck Platinum truck simulator. The mining industry in Chile maintains high standards of safety and control of fatalities in its operations, which implies that its collaborators must comply with strict safety protocols for the operation on site.

For this reason, the SQM Land Transport Deputy Management, following the line of its motto «Our Route is Your Safety», has relied on Simumak technology to incorporate a Simestruck Heavy Vehicle Simulator in a Platinum cab version.
Evaluation of the fleet of drivers for continuous improvement
With this heavy vehicle simulator, SQM will carry out tests for the objective measurement of the performance of its drivers of cargo and passenger transport.
In addition, and in order to also implement quality training, Simumak carries out the development for the simulator of the real route currently used by drivers from the port of Tocopilla to the so-called "barrel slope". Thus, the company expresses its corporate responsibility with the communities where it works. With this training, its drivers, in constant interaction with the traffic in the Tocopilla area and the circulation in urban areas.