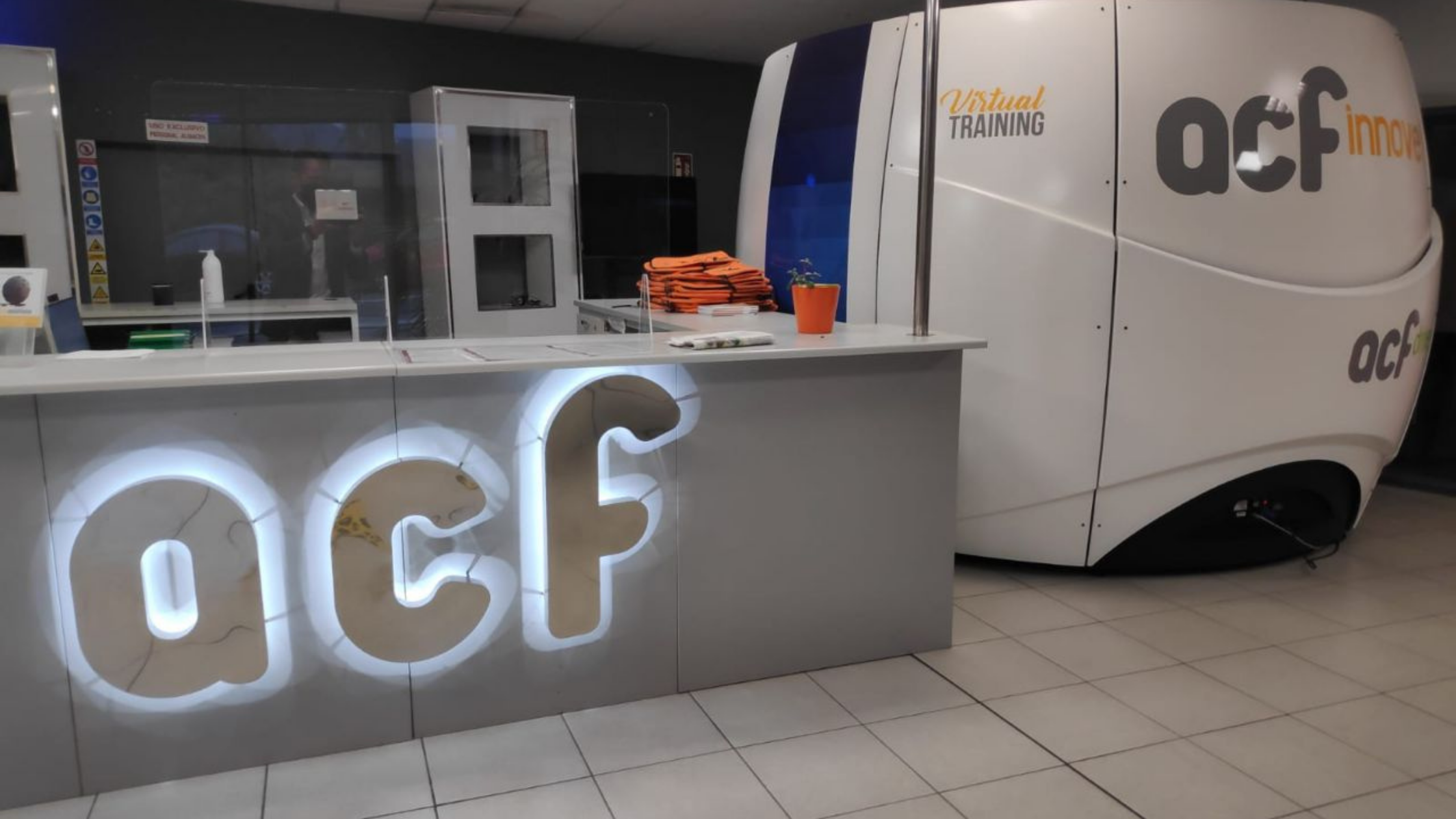 08 June

ACF Innove incorporates a high-level simulator for training and driver training

ACF Innovate, a company specialized in education and training in the álog scopeística and transport, is committed to digitization and has incorporated a Simumak simulator to reinforce its training courses and training for vehicle drivers.íheavy asses.

ACF stands for Actions that Change the Future, a statement of intent that already marks this company from the very conception of the brand and with which it wants to differentiate itself through quality and innovation in training. So I tookó the decisionOn, and now, ACF Innove incorporates a simulator for training as a tool foráethical and evaluating the different options of the market choseó Simumak's Simestruck model, a high-performance simulator designed to complement both initial training to obtain licenses for driving vehiclesíheavy assumptions such as the CAP training and courses required in the ongoing training of professional drivers.
High performance simulator to train drivers in safety and efficiency
As a supplier, alsoén, of technological solutions, ACF Innove has always prided itself on being at the forefront in its sector. Now, ACF Innove incorporates a simulator for driver training. With the simulator Simestruck from Simumak wants to offer alsoén specialized courses in efficient driving and road safety, thus involvingí this advanced technologyía on your goals.
It is precisely in the áArea of ​​road safety awareness where the Simumak simulator can bring advantages únicas that raise the quality of trainingn. yesOnly with a simulator can dangerous maneuvers be safely trained that are impossible to perform with a vehicle.íreal ass without ending in accident.

High immersion truck simulator
The high immersion provided by the Simestruck simulator facilitates the internalization of concepts with más ease. In this sense, alsoén contributes to accelerating the learning curve, something that ADF Innove values ​​very positively for serving large companies in the logística and the transport with which it works. ÉThese have a range of between 200 and 800 drivers, which gives us an idea of ​​the importance of quality training for them.
How to avoid high turnover of transport operators
The high turnover of operators in this sector, the high demand and low supply of these profiles, leads transport companies to have to train and bet on the improvement of the hádrivers' driving habits in order to lower consumption and accidents and ahí is where ACF Innove bets on technologyía Simumak.
Personalized training plans in the Simestruck simulator
This is possible thanks to the customized training plans that Simumak's exclusive exercise generator tool, called Training Manager, allows you to design with ease. Thus, each training center can adapt the simulator with a custom-designed exercise plan and with its specific instructions to guide the training in the chosen line.