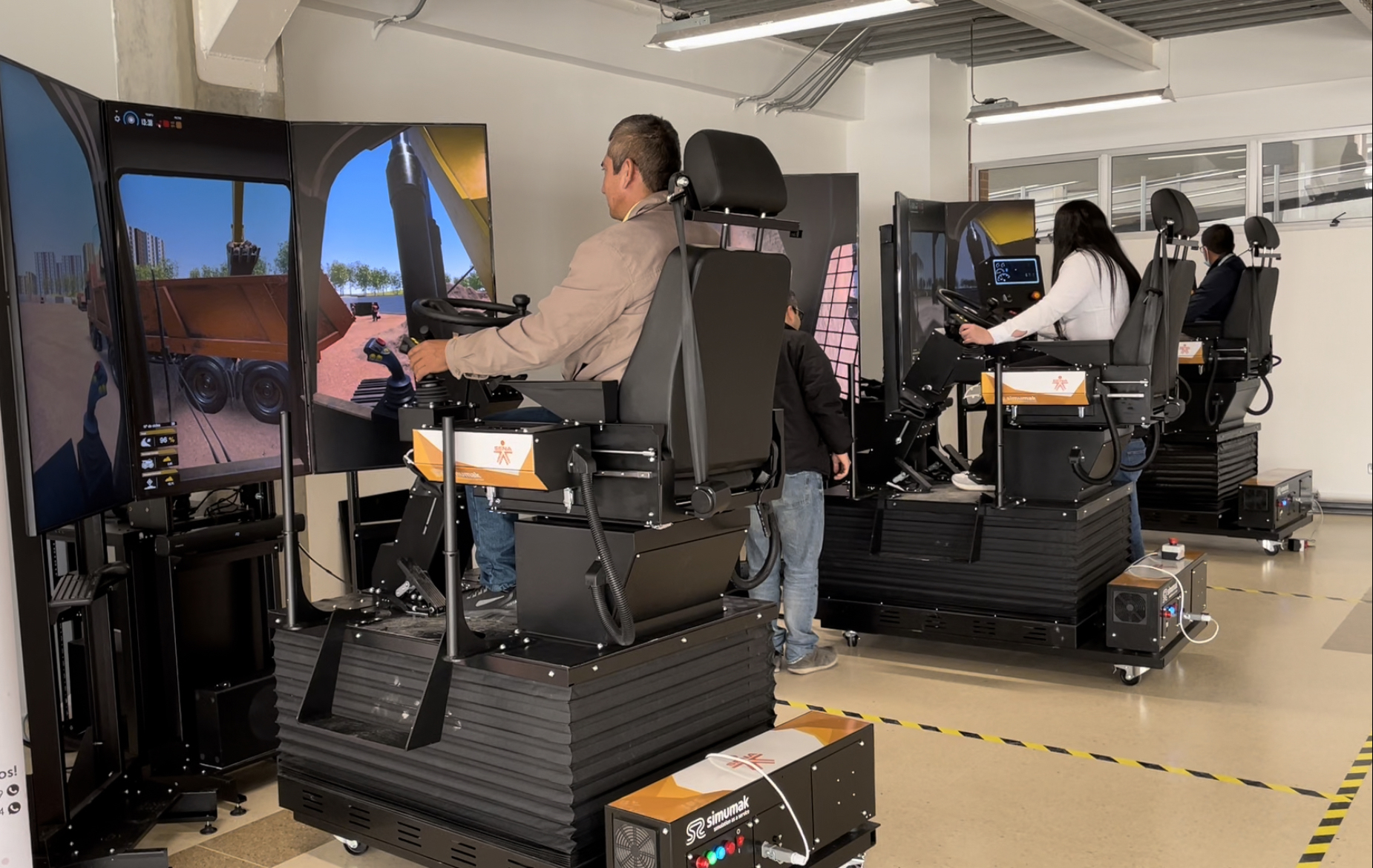 02 September

How to access simulation technology to boost training processes in companies and institutions

Having the support of technology is currently crucial when we talk about training or training processes in professional fields. Many companies believe that it is a difficult process, very expensive, that the effort is not worth it. But it's not like that. Companies like simmak they have set out to "democratize" simulation in all areas and their track record of success stories shows that the decision has been a success.
What leads companies to think about simulation?
Years ago, few managers were aware of this technology and all that it could do to improve the results of their company. The technical improvements achieved, the diffusion among public opinion of the existence of technology and how leading sectors, such as aeronautics, use it as a key resource; and some prices that thanks to the generalization of its use have been going down; have contributed to making training simulators increasingly popular. For this reason, more and more companies understand that using simulators in their training and education processes can help them reduce costs, be more efficient and improve safety. Everything results in greater productivity and better economic results.
Simumak receives more than 50 queries each week from training centers or companies, large and small, asking about how to access simulators for driver and operator training. And many choose Simumak for their education and training projects. Usually as part of an improvement and modernization project.
How to access the most advanced simulation technology in road training
The formulas are numerous, not in vain Simumak prides itself on offering one of the widest ranges in terms of service and financing formulas. Few simulation companies have been active for almost 20 years. In the purchasing process, Simumak works hand in hand with the company or entity to understand their training and education needs. Then, if necessary, jointly study formulas for financing the teams.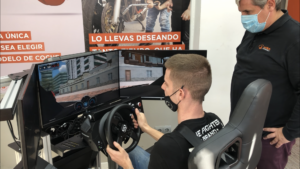 In the field of road training, specifically, Simumak has very accessible models for driving schools, who can acquire their equipment through leasing and access the most advanced SW with annual payment licenses, which are much more flexible and also allow continuous updating.
How companies with large fleets buy their truck simulators to train professional drivers
Larger companies, such as large distributors in the food or fuel sector in Spain, Mexico, Chile, Peru and Argentina, among other countries, have also relied on Simumak for the training of the drivers of its large vehicle fleets. In this case, the bet is directed more towards the acquisition and development of custom projects. These companies value, above all, the ability of Simumak simulators to provide data that is key in decision making. Each training session is recorded and key conclusions that detect areas for improvement are obtained through a data mining process and an intelligent telemetry management system. Thus, companies provide more focused training, which results in significant savings in fuel consumption and a significant reduction in accidents. Coca-Cola, Danone, Pemex, Global Spedition, or Estafeta, among others, already benefit from Simumak simulators in their training processes.
Large passenger transport companies are also already benefiting from the advantages of the Simumak ecosystem to reduce costs and increase the safety of their services. This is the case of Grupo Vencedor, in Mexico.
How to access construction or mining machinery simulators
The leasing formula for the HW and the annual SW license is the one that some service centers have also chosen. construction training, to train new excavator, loader, bulldozer or motor grader operators.
There are companies that, however, choose to buy. They will have their team available for many decades. Some of our first simulators are still active in places such as the Fundación Laboral de la Construcción or the Institut Mollerussa.
for mining, with more specific needs, Simumak has developed important projects, for example, for CHM in Colombia, the distributor of Hitachi machinery in the country. For CHM, he developed eight machines that recreate the behavior and dynamics of the Japanese brand's machines, in his image and likeness.
Projects to improve logistics processes
In the field of Logistics, Simumak has contributed with unique projects, such as the one developed for DHL Supply Chain, which gave a boost to its personnel selection processes (now applicants are tested in the simulator before they operate with forklift trucks in the warehouse, which is much safer); but also through smaller training centers, such as ADF Innove, Carretillas Palma, FP Guayre...
Tactical training for defense with Simumak simulators
Defense is another of the sectors in which Simumak has achieved a milestone that few companies have achieved. Develop ready-to-use products for training and military training. An area in which this technology has traditionally been introduced in the form of large (and very expensive) projects. So tailored, like the work of a tailor, that it was accessible to few. Simumak has managed to create ready-to-use products ("pret a porter" if we continue with the simile of the tailor) that meet the needs and expectations of a large number of education and training entities in the defense field. vehicle driving
As well as developing turnkey solutions, Simumak is a key partner in the development of various outstanding defense projects. For example, it has updated the RG31 and LMV vehicle simulators that INDRA developed at the time, incorporating improvements in the HW, SW and creating a new virtual scenario that reproduces the real San Gregorio training camp in Zaragoza. It also manufactures the HW of a vehicle simulator for INDRA in a large contract with the Spanish Army. And it has developed HW for integration with helicopter training SW at JCISAT.