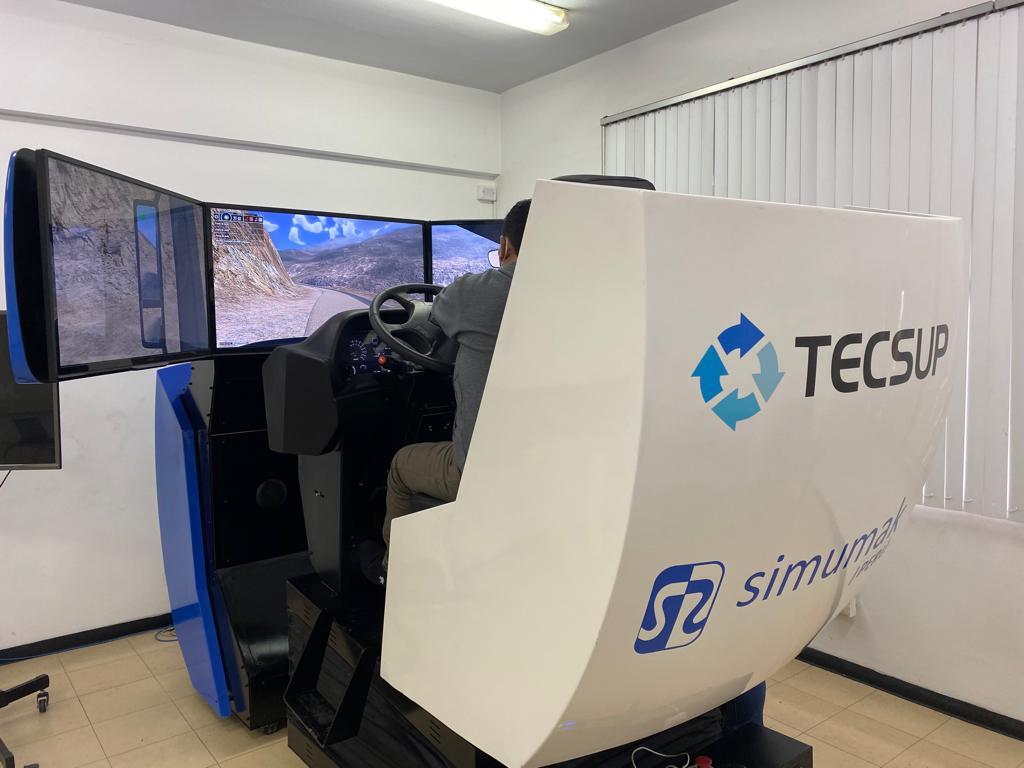 25 Jul

TECSUP bets strongly on simulation with three new Simumak simulator units

Once again, technological educational institutions in Peru trust Simumak simulators. The company Tecsup, one of the main companies in the training of cargo and yellow line operators in the Andean country, has incorporated three new simulators into its training model, recently installed at its headquarters in Lima and, very soon, in Arequipa.
Truck simulator and forklift simulator, in Lima
In Lima, with the incorporation of the Simstruck Gold truck simulator and Logsim OYD forklift simulator Training and education will be given to students of the institution and to companies in the transport sector. In this way, it seeks to close the gaps in conduct and permanent failures in the operation of these teams, promoting the professionalization of the service.

Mining machinery simulator in Arequipa
At its headquarters in Arequipa, Tecsup has decided to incorporate the mining machinery simulator Minesim Gold. With it, it will shortly provide training, qualification and certification services to operators in the mining industry in one of the cities with a mining vocation par excellence in Peru.
The Minesim mining machinery simulator has various excavators and mining trucks, in different configurations, sizes and powers, which allows a more exhaustive training.
Thanks to the comprehensive reports provided by the simulation ecosystem, mining companies can detect areas for improvement in their operator teams and better focus regular training.
technology partner
Simumak and Tecsup thus continue to strengthen ties. The brand hopes to become the best ally in simulation for the training company in Peru.