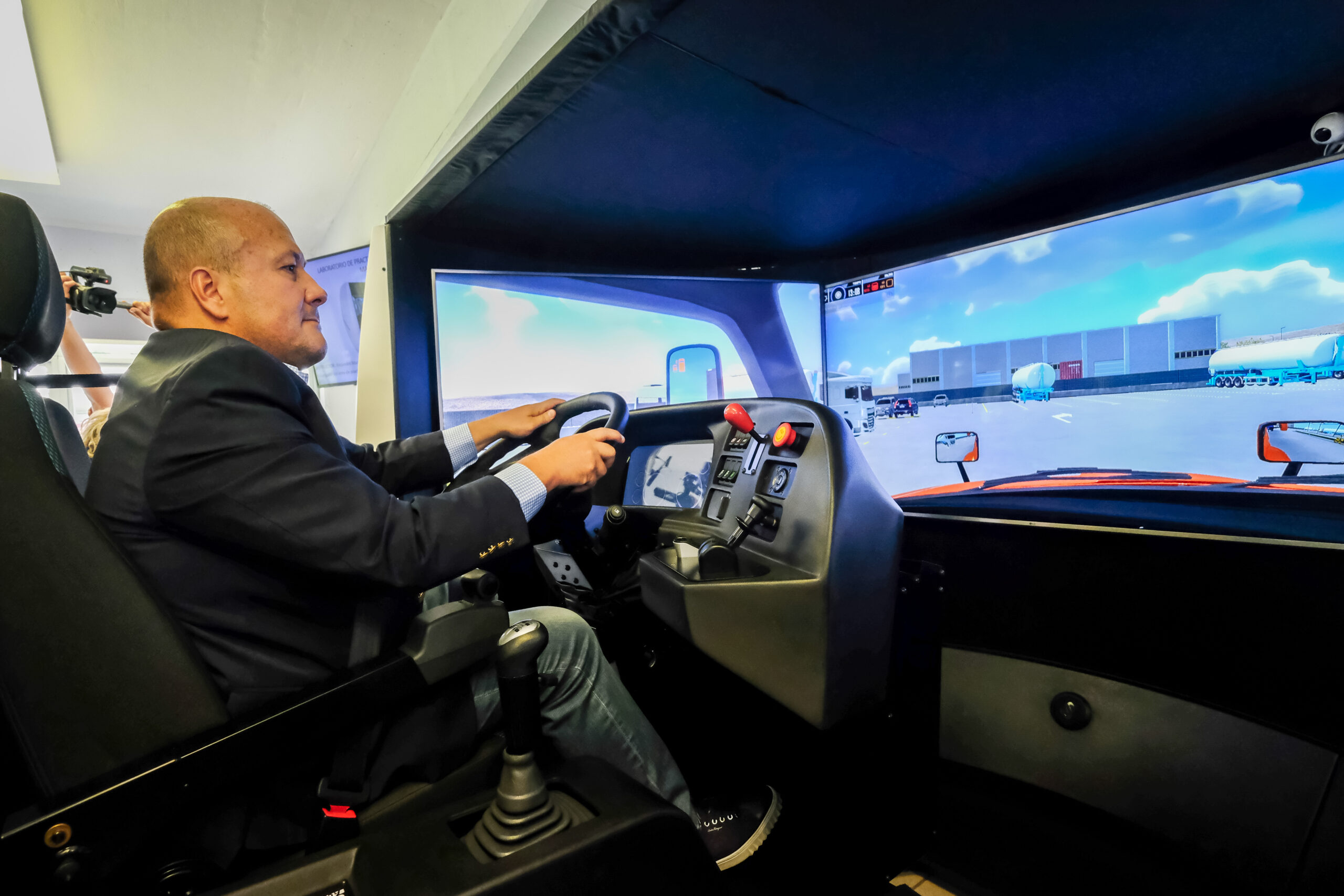 15 Jul

New training center with truck simulator inaugurated in Jalisco (Mexico)
The IDEFT of Jalisco incorporates a Simestruck to streamline training and reach the expected capacity of 1.500 students per year.
The installed simulator has customized training plans.
The Governor of the State of Jalisco, in Mexico, inaugurated on the 13th a driver education and training center which, among other innovations, includes a Simestruck truck simulator. It is expected to train more than 1.500 people a year with this cutting-edge technology that speeds up training and allows dangerous situations to be practiced without any risk.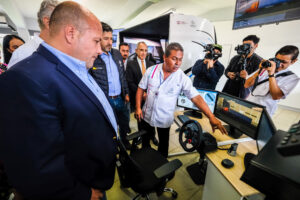 The project is part of the commitment of the Government of Jalisco with the National Confederation of Mexican Carriers, AC (CONATRAM) y National Chamber of Freight Transportation (CANACAR), which have created this new Center for the Training and Training of Drivers of the Federal Autotransport Service and Private Transport that has been opened in the facilities of the Institute of Training for the Work of the State of Jalisco (IDEFT).
The objective of this project is, according to the governor of the Mexican state, a firm commitment to the training of talent, as the basis of its economic growth strategy. In this sense, the state has made a great investment and has selected simulation technology to complement the impressive facilities opened on the 13th.
Truck simulator to train drivers faster
The use of simulation technology makes it possible to speed up the training of professional drivers. It is a complement that does not replace practices with real vehicles, but it can complement them so that students can advance a large part of their training path with the simulator.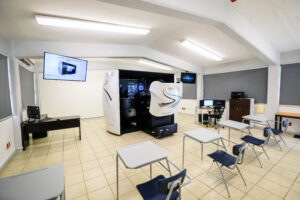 With Simestruck, the IDEFT of Jalisco will be able to train with higher quality, since the simulator ecosystem provides an extensive amount of information that allows better guidance and focus on the educational objectives. Also faster training, due to the ease of use and availability, and significant savings in fuel consumption during training.
Furthermore, Simestruck facilitates specific training plans focused on drivers getting on the road more aware of safer and more efficient driving, saving emissions into the atmosphere.
Public plan to promote employment in Jalisco
The new center and its simulation technology will allow the generation of competitive and well-paid jobs, as declared by the Jalisco authorities during its opening event. In addition to extensive training rooms, workshops, a mechanics laboratory and maneuvering tracks that simulate four different types of roads, the Simestruck Platinum virtual reality simulator classroom for heavy vehicles is an example of the constantly updated interest in training operators in terms of transport, mobility, size and weight of the vehicle. The simulator makes it easy to train on virtual roads, many of which are based on actual routes that professional drivers encounter in their day-to-day work. The simulator also has more than 50 different heavy vehicles, including those most used in Mexico, included specifically to meet the needs in the country.